2017's "Best Place to Live in Maine" by Down East Magazine               
 Lonely Planet's 2018 "#6 Best Place to Visit in the USA"
Rockland - It's Why We Live Here, and Why You Should Too!
Rockland is home to a vibrant arts community anchored by the highly regarded Farnsworth Art Museum, whose impressive collection of American masters includes works by three generations of Wyeths.   The Center for Maine Contemporary Art has opened its doors just off Main Street and  features a year-round program of changing exhibitions featuring the work of emerging and established artists with ties to Maine.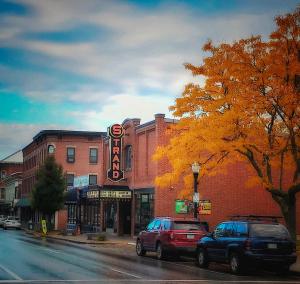 Rockland has been named one of America's coolest small towns by Budget Travel and voted one of the best small cities for food by The Daily Meal. Its many exceptional restaurants include Primo, whose chef/owner Melissa Kelly has twice won a James Beard award; and The Brass Compass, whose chef/owner Lynn Archer's lobster club sandwich won a Throwdown with Bobby Flay. There are also excellent farm-to-table bistros, ethnic restaurants of note, and good old-fashioned lobster and seafood eateries.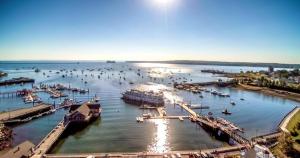 This charming small city's Main Street is where you'll find shops, galleries, and the beautifully restored Strand Theater, featuring well-known acts of music and performance, while offering a thoughtful collection of foreign and indie artists, political and thought-provoking films, and performers from abroad and local.  Not far away, one can enjoy the spleondor of a byegone era at the Owls Head Transportation Museum.   Year-round events encompassing vintage transportation, air shows, exhibits and special events are a favorite of locals and visitors alike.
Rockland harbor is home to sightseeing boats as well as ferries to the islands of Vinalhaven and North Haven. The harbor also boasts more windjammers than any other port in the country. You'll want to take visiting friends and family on a scenic daytrip, or perhaps even set sail for a cruise of several days.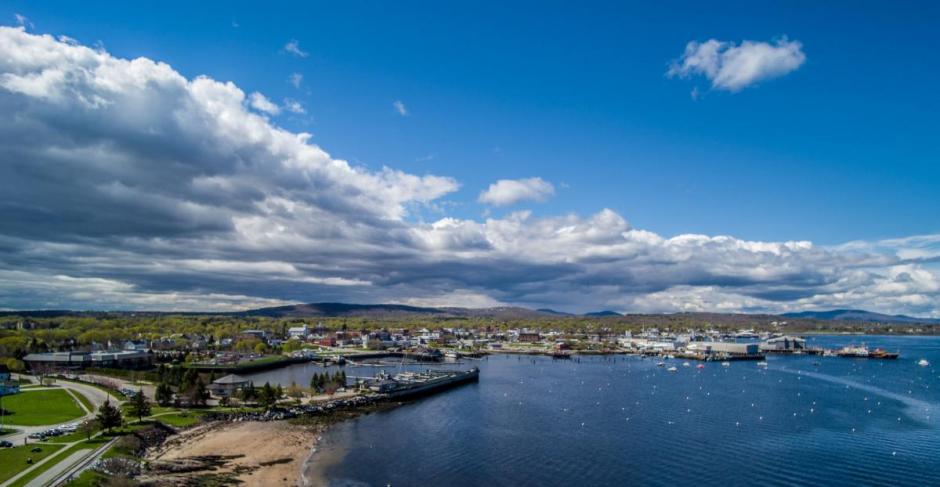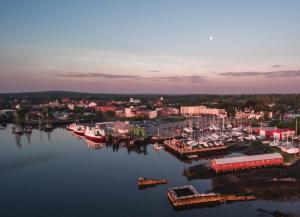 The area also offers golf courses, beaches, mountains, and quiet country roads perfect for day-trip explorations. A number of nearby wineries and vineyards welcome visitors for tours and tastings. There are many outstanding opportunities to pursue lifelong interests or learn something completely new. The Coastal Senior College presents eight-week-long courses in spring and fall, plus special forums, lectures, and field trips. At Rockport's Center for Furniture Craftsmanship, you can take your woodworking skills to the next level in weekend-long and extended woodworking intensives throughout the year. The local YMCA has a swimming pool and indoor walking track, and mounts a great selection of Healthy Seniors programs as well as yoga classes.  Join a board, a committee, volunteer - you can quickly become a valued member of the community.
Rockland is ideally situated at the heart of Maine's beautiful midcoast. It's only ten minutes from Camden, an hour from Augusta, and 90 minutes from Portland or Bangor. There is regular bus service between Portland and Boston, and international airports in Portland and Bangor offer regularly scheduled daily flights on a variety of airlines. Penobscot Bay Medical Center, only a few miles from Stonewood Cottages, is affiliated with Maine Medical Center in Portland, part of the MaineHealth system.
Regional Web Links: